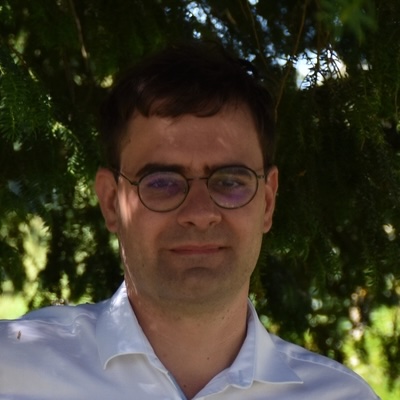 Employment History
One2Team
Since
Currently I work at One2Team. It's an editor that sells a (very good) projects management software.
What I like the most here is that we work on complex problems, with strong performance and stability requirements. This makes us think a lot in order to find simple and elegant solutions. And I love thinking.
The Argus de la Presse
—
After a little more than 6 months working there as a consultant, happy with my work, the Argus de la Presse decided to hire me. As I really enjoyed the job, I quickly accepted.
Unfortunately, a little time after I was hired, the management announced financial losses, decided to reduce expenses and fired most consultants. This completely changed the ambiance, and furthermore I had the filling a resignation would please them. Hence, I didn't stay long.
HN Services
—
The first company I worked for was HN, an IT service provider who sent me to several of its clients, notably banks, up to the Argus which hired me.
Education
Université Pierre et Marie Curie (Paris 6)
This is where I got my Master in computer networks. I studied here the TCP/IP protocols in depth. I also had here lessons about Unix and POSIX, and computer security. But my favorite one was the lesson about queuing theory.
École Normale Supérieure de Lyon
In 2005 I was accepted at the prestigious ENS Lyon. And honestly, I think this school was made for me. There, I really felt home. The curriculum had exactly the right balance between maths and computer science for me.
Unfortunately, major health issues required me to go back to Paris, hence I couldn't have my Master there. I still got my Bachelor's degree with honors at this school.
Collège Stanislas
After my high-school diploma, I went in a maths-physics preparatory class for two years at Stan. This was hard, even very hard, but today I remember with some wistfulness this time when I really had to think.
At the time, I only had two hours of computer science lessons a week. But that was enought to ignite my interest.
Open Source Contributions
Hibernate ORM
While I was working at the BPI, I found a few bugs in Hibernate. I spent some time to analyse and fix them, then I submitted some fixes. However, the main team required several years to decide whether to accept them, which discouraged me to devote more to this project.
W3C Validator
While I was studying at the ENS, I submitted two patches to the W3C validator development team. That was my very first public contributions. The first patch was about content negotiation and I don't remember the second. However, I remember they were both accepted, which made me quite proud at the time.
Contact
Email address

OpenPGP key

Postal address

1 ter route de la Celle Saint Cloud

France